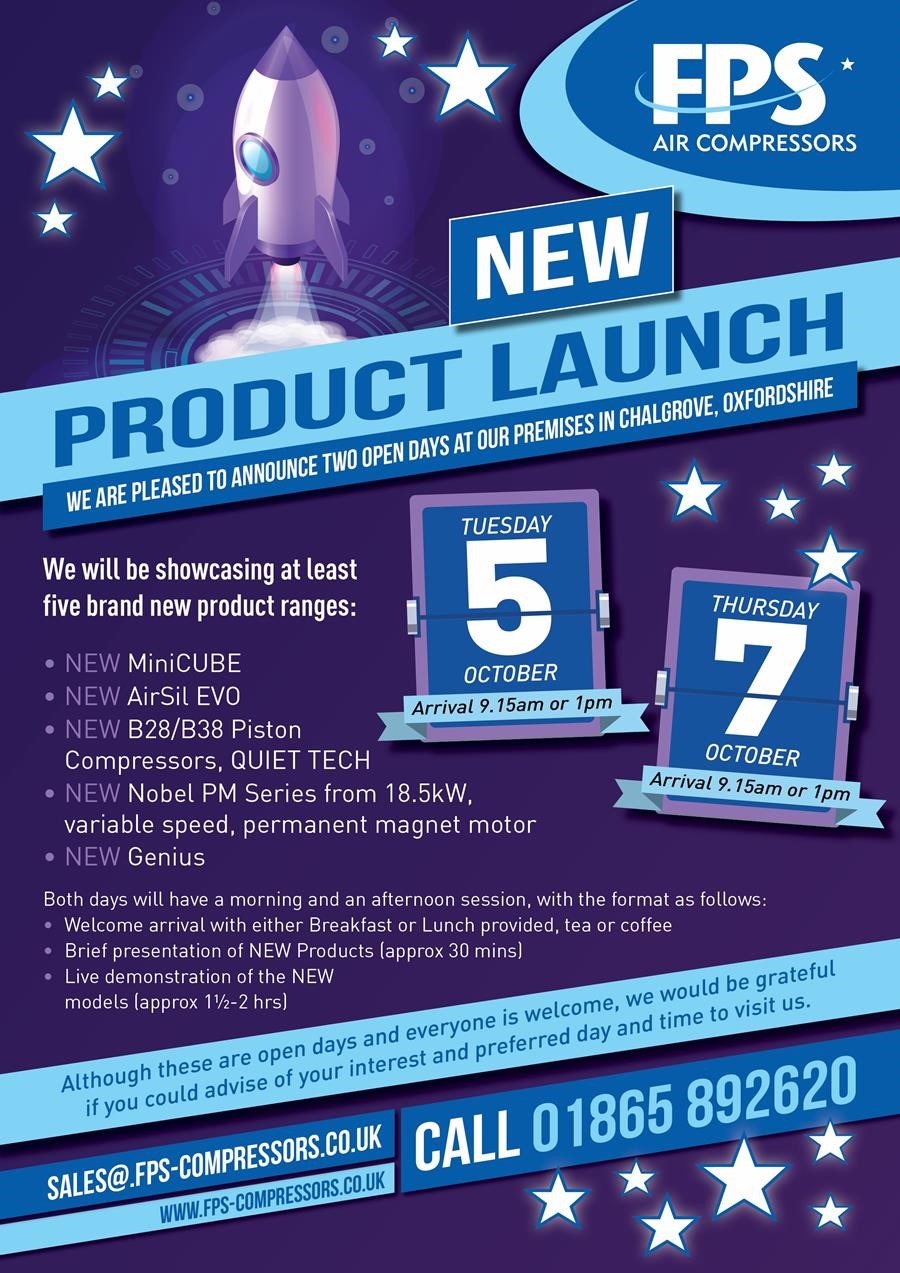 Whilst It does seem such a long time since we were able to invite you to attend an event, with such a lot going on by way
of exciting new products and in an environment that we feel is safe for customers and staff to do so,
we are delighted to invite you to a series of 'open days' at our Oxfordshire premises at the beginning of October 2021.
The forthcoming events will be held over two days during October 5th and 7th 2021.
These will be organised to include two sessions each day, one beginning 9:30am and another beginning 1:30pm.
You may attend either session on either day at your convenience.
We will be launching no less than five new product ranges each of which provides a significant evolution to our existing
product line up, offering customers added benefits and value thereby creating more opportunities for us all. In addition we are
pleased to announce the acquisition of our second new warehouse facility adjacent to our current premises in
Chalgrove, OXON. This will bring our facilities in the UK to near 30,000 square feet,
providing the largest air compressor stockholding anywhere in the UK.
Presentation of new products:
· New Power System NOBEL PM series variable speed air compressors from 18.5 kW- Efficiency takes a leap forward
· New FINI Mini CUBE - The most compact screw compressor
· New NUAIR B2800/B3800 QUIET TECH. A game changer in reciprocating air compressors and without the cabinet!
· New NUAIR Air SIL range - New design, quieter and more convenient
· New FINI Genius a change in how we use compressed air
The open days will also include tours, promotions, exclusive gifts and other activities which we are sure you will find rewarding and enjoyable.
Schedule:
· Welcome-Breakfast or Lunch box with refreshments (9:15am arrival morning session/1pm arrival afternoon)
· New products presentation
· Live exhibition area- see all new product working in the real time
· Distribution of product information and business tools
· Forum Q and A session
· Ends
We really look forward to seeing you at these events and please let us know which date time you will like to attend and names of those attending,
we look forward to welcoming you all once more!
Sales: 01865 892620 – sales@fps-compressors.co.uk
Support: 01865 892621 – support@fps-compressors.co.uk
If you have any questions or would like further information on any of the items discussed, please contact our offices on 01865 892620.