FPS Global Accessories November 2023 Price List.pdf
3 Downloads
Global Accessories Price List November 2023: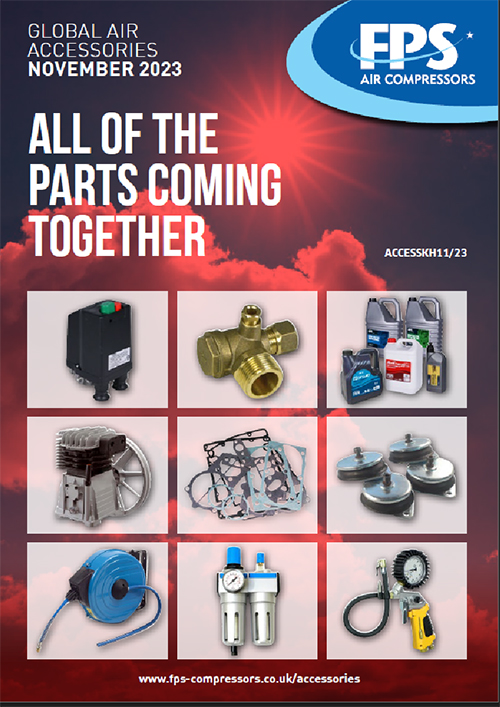 The 2023 Global Air Accessories Price List includes the most comprehensive range of high-quality piston spare parts and pump units available in the UK including. FPS has taken the opportunity to further increase the UK stock holding to offer customers an immediate delivery on most spare parts and accessories for piston compressors.
The price list will be in effect as Wed 1st November 2023.
| | |
| --- | --- |
| File Name: | FPS_Global_Acc_11-2023.pdf |
| File Size: | 2.43 MB |
| File Type: | application/pdf |
| Download: | 3 times |
| Last Updated Date: | 01-07-2021 |